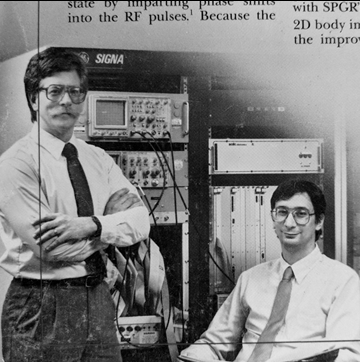 By Nikola Stikov and Erika Raven
Matt Bernstein has been shaping the field of MRI for over 30 years, first as a researcher at GE Medical Systems, and then as a clinical medical physicist at Mayo Clinic. During this time, he has authored over 130 research articles, 250 abstracts, as well as two books including the widely-read Handbook of MRI Pulse Sequences that can be found on the desks of most MRI engineers around the world. He has also been issued 35 U.S. patents. Matt spent the last eight years as editor-in-chief of Magnetic Resonance in Medicine, and in 2020 he will be handing over the reins to Peter Jezzard. This interview is an opportunity to recognize the many innovations Matt introduced to the field of MRI, one of which is the Highlights magazine that is now in its fourth year.
MRMH: Looking back at the Highlights initiative, what do you think it brought to the journal?
MB: Well, I think it gave the journal an increased sense of community, by profiling the people behind the research and making the journal more accessible on a personal level. I think it's fair to say that Highlights is different from most journals' outreach efforts, and that has a lot to do with the youthful energy associated with it. It's especially fun going to the Highlights after-party that takes place on the last night of the ISMRM conference because there we're really looking at the future of the society.
MRMH: Before we look to the future, can you give us a flashback of your career path?
MB: I've been doing MR for a while now. I started in 1985, so that's 34 years ago.  Before that, in college, I was a mathematical physics major at the State University of New York in Binghamton, and then I did a PhD in theoretical nuclear physics at the University of Wisconsin-Madison. When I graduated, I was debating whether to accept a postdoc offer in the same field, and I remember meeting an early-career researcher in theoretical nuclear physics who was excited by the prospect of studying one particular topic for his whole career. And I just said, that's not for me! My idea was more to get a PhD to learn a skill set, and then to be able to apply it to new things. When I was graduating in 1985, there was this new thing coming out, I don't think everyone even called it MRI at the time, and it turned out that the University of Wisconsin had the second commercial 1.5T MR scanner. So I ended up doing a postdoc at Madison in the department of radiology, and then I spent the next 11 years at GE Medical Systems. That was a tremendous education because when you try to actually make a product and make it work reliably at thousands of sites, you learn it's a lot harder than it looks. The engineers and scientists at the companies really are the unsung heroes of our field. In 1998 I left GE and I've been at Mayo Clinic since then, working as a clinical medical physicist and researcher.
MRMH: How did the MRM editor-in-chief job come about?
MB: I was on the editorial board of MRM in 2010, so I knew that Mike Smith stepped down, but I wasn't seeking the job. But then a previous editor, Felix Wehrli, approached me and asked if I would be interested. So I started thinking about it, and one thing led to another, and here I am.
MRMH: You are in your ninth year as editor-in-chief, and you will be stepping down at the end of 2019, after three terms. What is one thing you will miss, and one thing that you're glad is almost over?
MB: I'm really going to miss the community, the tremendous group of deputy editors, the office staff led by our managing editor Shannon Stepanian, the reviewers, the authors, the executive and production editors at the publisher, and the ISMRM office staff led by Roberta Kravitz. And the Highlights team, of course–sorry if I left anyone out!
Being the MRM editor is probably the best job in the whole MR universe, but it's certainly not the easiest. Papers are constantly coming in, and it's not the type of job where you can just go offline and disappear for a few weeks. So I look forward to disconnecting for a little while, maybe going on a cruise with my family or something. It'll be nice to unplug.
MRMH: Looking back on your tenure, what is your proudest accomplishment?
MB: That's probably not for me to judge, but in terms of objective metrics, my aim was to leave the journal in better shape than when I took it on, and I think the numbers show that.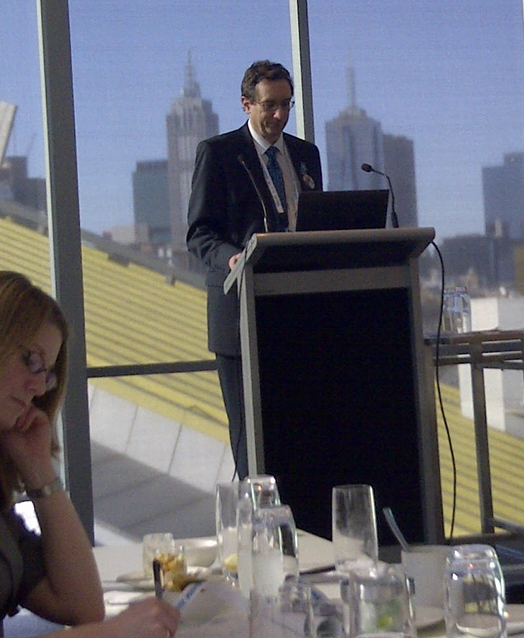 MRMH: What metrics would you use to illustrate that?
MB: I think the growing number of submissions, as well as the reduced time from when a paper is submitted to when the first decision letter is sent out. And then there is the impact factor, which is the main metric that journals are judged by. Most editors, including me, hate the impact factor! It has such great importance placed on it — it feels like your entire journal is being judged on a single number, and that's kind of ridiculous. Journals are very complicated, and they have a lot of moving parts. Having said all that, I'd rather hate the impact factor while it's going up than hate it while it's going down. Luckily for us, the MRM impact factor has been going up.
There's also something called altmetrics, which captures social media and other non-conventional types of citations, and Highlights has really helped boost those. However, it will be up to the academic promotion committees to decide whether they will look beyond the impact factor in any serious way.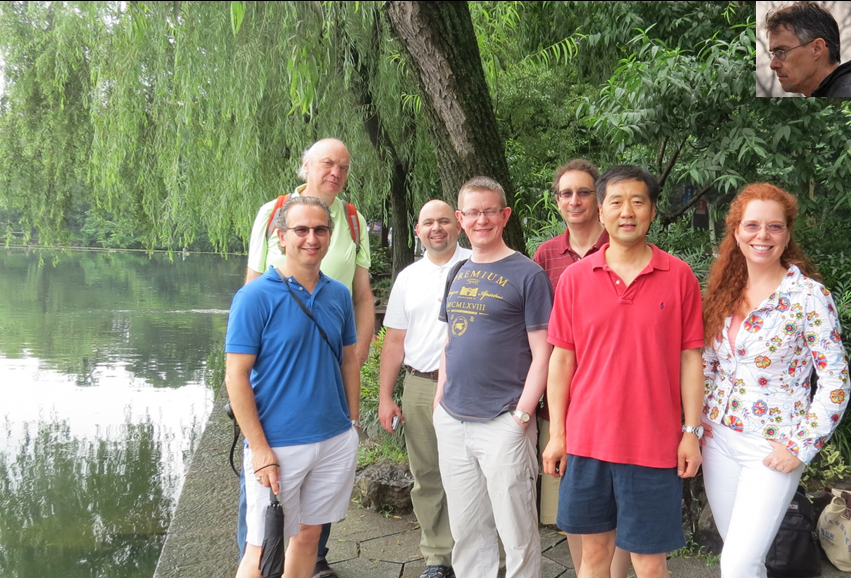 MRMH: What do you think is the most important skill for an editor-in-chief?
MB: Of course, it's helpful to have in-depth knowledge of the topics that your journal covers, but that's becoming increasingly difficult with a journal such as MRM. We cover pretty much everything that's covered by the ISMRM. The society currently has 28 study groups, and I don't think there's anyone who's really an expert in all those 28 fields. So I rely a lot on our deputy editors for their specialized expertise, but still issue the decisions myself for consistency.
Over the last eight years, I've also tried to immerse myself into the field of scholarly publishing, following blogs such as The Scholarly Kitchen, and getting involved in the program committee of the yearly Editor's Forum organized by editors-in-chief of RSNA journals, Herb Kressel, and Jeffrey Klein. Editing is a strange thing, because you do it alone, but it's really a very social activity and it helps to be people-oriented. I've always tried to be an advocate for the authors, because as a researcher myself I know how difficult it is to get research done and to publish it, and how tough rejection is. So if I rejected your paper, I'm sorry!
In terms of strategy, I focused on continuous improvement when leading MRM. I think it comes down to having vision–mine is an increased sense of community, then benchmarking other journals, recognizing best practices, and then filtering and adapting what would be good based on the strategic goals of the journal. And then implementing it, which takes a lot of energy and perseverance.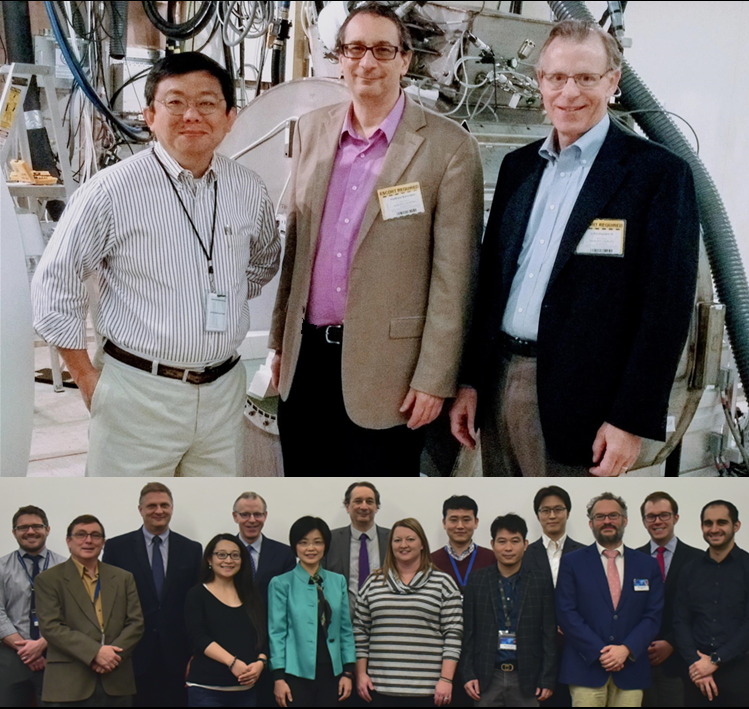 MRMH: Thinking about the future of the journal, where would you hope MRM goes next?
MB: With Peter Jezzard taking over, I'm sure the best days of MRM are ahead of us. But it's going to be up to Peter to set the course. Do you remember the movie Jurassic Park where Jeff Goldblum's character says that the dinosaurs had their shot? After I become a former editor on January 1, 2020, I'll be like those dinosaurs. I had my chance so I won't be telling anybody what to do. But I'll be happy to offer advice if ever asked.
Having said that, I do hope some trends will continue, such as reproducible research and encouraging authors to share their source code and their data. Another hot topic right now is access to articles, which I have concerns about. Currently, MRM is a hybrid open access journal, which allows authors to choose after it is accepted, whether they want to pay to make their article open access, or leave it behind a paywall. The latter option allows free publication for authors. I've always felt that it's important to keep a firewall between journal revenue and editorial decisions.  We also combine that with a relatively liberal policy on pre-printing, which is a type of green open access. I think it's a good model.
There are recent proposals such as Plan S in Europe that mandate authors funded by some agencies publish only in gold open access (all articles in the journal being free to read). I really worry that some new investigators and researchers from emerging economies won't be able to afford the article processing charges if MRM went to gold open access.
MRMH: Open science advocates blame the hybrid model for double-dipping, because the journal charges libraries for subscriptions, but then it also charges authors that want to make their articles open-access.
MB:  That's a legitimate concern, which I've discussed with our publisher Wiley.  It turns out that if a library takes out a subscription to MRM, they get a rebate based on the number of open access papers we publish. I think that approach can address the double-dipping.
MRMH: You are successful as a researcher, and you've mentored many students and postdocs who are making big contributions to the field. What are you looking forward to now that you'll have some more time for research?
MB: The best part of all my jobs, not only as an editor, but also the research and the clinical work, is mentoring young people. The fact that I get to work with young investigators, and pass along some knowledge, is fantastic. The research program I lead is doing really well, and our main focus is a compact 3T scanner that is able to scan heads, extremities, and infants. It has a smaller bore size, but it also has very strong gradient performance and is easy to site.
In the early 2000s, Siemens offered a commercial head-only 3T scanner, but it never really caught on. A little over 10 years ago, John Schenck at the GE Global Research Center (GRC) asked me if I thought a head-only scanner was a bad idea, or if it was a good idea and was just introduced ahead of its time. I went with the second interpretation, and 10 years later, we're still working on it under an NIH-funded collaboration with GRC. Now we're also working on a compact 7T, which is an NIH-funded collaboration between GRC, UCSF, and Mayo Clinic. The programs have been granted over $20 million in NIH funding, and the compact 3T results are really exciting to me. The compact 3T program has been a fantastic collaboration with my colleagues at Mayo like John Huston, and of course Tom Foo and his team at GE Global Research. For me personally, it has recaptured a feeling I had back in the mid-80s, when MRI was really something new and exciting. Back then, MRI was far from being a commodity business and the pace of innovation was exhilarating. Mayo's compact 7T effort is being led by a former student of mine, Yunhong Shu, who is now a clinical medical physicist colleague at Mayo.
MRMH: Another big contribution to the field is the Handbook of MRI Pulse Sequences, which is one of the most influential MRI books of all time. How did it come about?
MB: Well, that's all about my co-authors, Kevin King, and Joe Zhou. We were all at GE Medical Systems back in the 90s working in the Applied Science Lab in Waukesha, Wisconsin. I organized an MRI course for the engineers that we all taught in, so we developed some material. After Joe and I left GE, Joe came up with the great idea for us to write a handbook. The book then took about a year of planning and about three years to write. It was very intense work, but it was also a lot of fun working with Kevin and Joe. One thing that I really like about the Handbook is, it's not a chapter book. Contributed chapter books have their place, but I don't think you can get the same level of consistency that you can with a co-authored book. I think part of the reason why our Handbook has been helpful is because it provides a consistent perspective across many topics.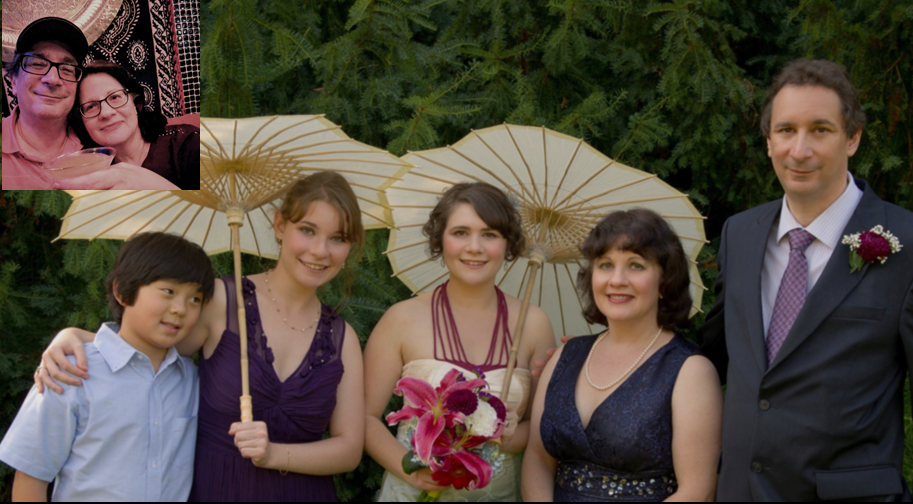 MRMH: Any chance for a second edition?
MB: We came close a few years ago, but in the end, we couldn't find the time. There's always a chance to revisit it in the future, maybe adding some new authors to the mix.
MRMH: Who is Matt outside the lab? Can you tell us about things that keep you busy and happy when you're not doing work?
MB: As I'm getting older, I'm enjoying traveling more, and I am fortunate to have a career that allows that. We all know ISMRM picks fantastic places for the annual meeting! I also like cooking and chess. I've been married to my wife Rhoda Lichy for 35 years and we have three wonderful kids, Juliet, Sara and Lee. Being an editor is all about decisions, and marrying Rhoda was my best one!  Both our daughters are married now, so I have two fantastic sons-in-law, Xander Fiss and Chris Cline. Sara and Chris are parents to Oliver, so I'm a grandpa, and that's really the coolest thing.
MRMH: Excellence breeds excellence, as you told us after the first year of Highlights. Guess that applies to more than just work…
MB: Hmm, that's a segue. I don't know where I heard that old saying from, but I think it applies to many aspects of our professional lives. It can be more challenging to go for excellence, but it's more rewarding, whatever we end up achieving. And the Highlights team has achieved so much. My sincere thanks for that!