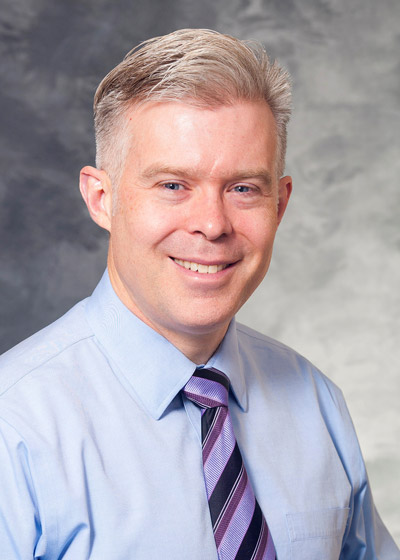 Greetings ISMRM!
It is with great pleasure that I write my first blog as your ISMRM President. It is a privilege and an honour to serve in this capacity, and I look forward to working with you to further the mission of the Society over the next 12 months. This blog is the first in a series of communications to the membership planned for the year detailing initiatives and activities within the Society.
First, I wanted to take a moment to thank our outgoing President, Fernando Calamante, who did a truly remarkable job leading the Society through the continued tumult of the pandemic and other international crises. I had the great pleasure of working closely with Fernando in my capacity as Vice President during the 2021-2022 year, and I can attest to Fernando's commitment, thoughtfulness, and poise.
I would also like to thank Steven Sourbron, our fearless 2022 Annual Meeting Program Committee (AMPC) Chair who pulled off an astonishing feat of our first ever hybrid meeting. The countless hours and dedication demonstrated by Steven are inspirational. Many thanks to Nivedita (Niv) Agarwal, our Education Chair for the London meeting, who brought together a terrific educational program complementing the scientific program and plenary lectures. The London meeting was a great success due to the efforts of Steven, Niv and the entire AMPC.
A little bit about me. I am physician-engineer with clinical interests in cardiovascular and abdominal imaging, and research interests in the technical development of quantitative imaging biomarkers, particularly in liver disease, as well as fat-water imaging methods. I am originally from New Brunswick Canada, grew up in British Columbia and Quebec, followed by my undergraduate in Engineering Physics at Queens University in Kingston, Ontario. After a masters and PhD in Biomedical Engineering, and Medical School at Johns Hopkins in Baltimore, I moved to California for five years where I completed my residency and fellowship at Stanford. I have been at the University of Wisconsin in Madison since 2005 where I am now Professor and Vice Chair of Research as well as the Clinical Chief of MRI.
My passion is the development and translation of new imaging methods into clinical care. But the best part of my career has been the wonderful relationships I have made over the years, including so many from the ISMRM. I can still remember my first SMRM meeting in New York in 1993 like it was yesterday. The ISMRM is a warm community of friends and colleagues, and I can't imagine being part of a better society.
While I view the London meeting as a great success, there are a number of lessons to be learned from the hybrid format. For this reason, the central office has recently sent out a detailed survey to the membership to collect data and to help us better understand how the ISMRM can serve the membership for future meetings. Please look for that in your inbox!
The survey is essential to plan the meeting format for Toronto. Our current plan is to create a hybrid format to facilitate virtual attendance for those who are unable to travel to Toronto. Precise details remain to be determined and factors such as cost, registration fees, available streaming platforms and the state of the pandemic will all be considered. More details will be forthcoming as we collect and analyze the survey data. Your input is critical to its success!
Looking forward to the annual meeting in Toronto in 2023, I am thrilled that Niv Agarwal, will serve as your AMPC Chair. Along with Education Chair Brian Hargreaves, Niv and the AMPC are already far along in their planning of the educational program, plenaries and named lectures. Please start thinking about your abstracts and submit your scientific work for the annual meeting in Toronto – the deadline is November 9th!
I wish to thank all of you who were able to join us at the London annual meeting either in person or online through the hybrid experience. It was wonderful to see old colleagues in person and to experience science and education at a level that simply can't be found in any other society. It's also important to acknowledge that I have heard from many of you who unfortunately contracted COVID-19 during your travels – I wish all of you the best and hope that you had a speedy recovery. Please know that the ISMRM takes COVID-related safety very seriously and implemented the most rigorous safety plan feasible that was consistent with local ordinances, including mandatory vaccination and strong recommendations for the use of masks, among others. Looking forward to the annual meeting in Toronto, please be assured that the ISMRM takes attendee safety very seriously and will institute all appropriate safety measures. Precise details will depend on the current state of the pandemic, and local health and safety ordinances.
As President, I have the privilege of launching new initiatives. I have already been working with the Board to initiate several projects throughout the year to further the mission of the Society, which I will describe in detail in future blogs, but briefly, these initiatives will include the following:
Equity, diversity, and inclusion (EDI): The Society has made tremendous strides in equity, diversity, and inclusion in the past five years, many thanks to Elizabeth Morris, MD, our Board Equity Officer. I will be working closely with Dr. Morris over the next 12 months to integrate EDI efforts more effectively into the daily business of the Society.
Sustainability. Climate change and the impact our Society has on the world has been at the forefront of my thinking on how the Society needs to move forward. There have already been considerable discussions among the Board on this important topic including plans to develop a sustainability strategy.
Clinician Engagement. The ISMRM was formed through the merger of the Society for Magnetic Resonance Imaging (SMRI) a clinically oriented society, and the Society for Magnetic Resonance in Medicine (SMRM) in 1993, a more scientific and engineering focused society. A unique and powerful advantage of our Society is its ability to bring scientists, engineers, clinicians, and members of industry together to address unmet needs in clinical care through advances in magnetic resonance technology. However, clinician membership and engagement has been waning, threatening the essence of what makes our Society special. The underlying causes are myriad and complex, and addressing this challenge is a high priority. To that end, I have created an ad hoc "MD Engagement Committee" led by Vikas Gulani, MD, PhD, who will lead a committee of dedicated ISMRM clinicians and scientists to examine declining clinician engagement. The MD Engagement Committee has been charged with identifying root causes and making recommendations to the board that are aligned with the Society mission. I thank Dr. Gulani in advance for his efforts for this important initiative.
Standards Committee. Despite the scientific and engineering rigor our Society employs in the development of new MRI related technologies, there is a general lack of technical standardization. For example, how should we report gradient performance or spatial resolution? What metrics should MR systems use to assess their impact on sustainability? For these reasons, I have created an ad hoc committee, tentatively known as the "Standards Committee" to be led by Jim Pipe, PhD, former ISMRM President, to define the scope and role of a future permanent standards committee. I thank Dr. Pipe in advance for his efforts for this important initiative.
I wish to thank all of you for your engagement in the Society, and I would invite you to reach out to me should you have ideas or feedback. Feel free to email me at sreeder@wisc.edu or to send feedback to the central office at info@ismrm.org. The board and I are here to serve and to work with you to take magnetic resonance to the next level in a sustainable, inclusive, and innovative manner.
Enjoy your summer and keep in touch!
Sincerely,
Scott B. Reeder, MD, PhD, FISMRM
2022-2023 ISMRM President