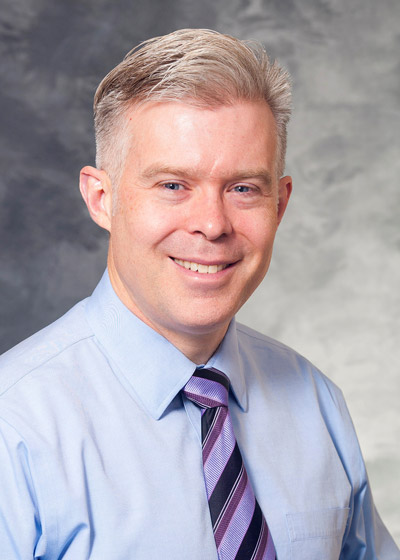 Africa & the ISMRM (followed by "The Gates of Opportunity" by Derek Jones)
Dear Friends and Colleagues,
A major facet of the mission of the International Society for Magnetic Resonance in Medicine is to support the research and clinical dissemination of MR around the globe. Historically, our presence in many regions of the world—including regions of eastern Europe, Asia, South America and Africa—has been lacking. This lack of engagement is widely recognized within the Society, but has been challenging to address.
I am pleased to announce progress on this front with several important announcements.
First, it is my privilege to announce the new formation of the African Chapter of the ISMRM. This is an exciting initiative led by a diverse group of scientists, engineers, clinicians, radiographers, and others from across the continent of Africa and the African diaspora from around the world. This is an enormously important development that will provide a venue to deepen the ISMRM connection with Africa and further our mission to advance the dissemination of MR. Congratulations to those members of the African Chapter who put significant effort to make this aspiration come true.
I am also thrilled to announce that the 2026 Annual Meeting of the ISMRM will be held in Cape Town, South Africa. As I discussed in my blog from last August, site selection for the Annual Meeting is a complex and multifactorial decision. Strategic initiatives, such as engagement with Africa and expanding global outreach, play heavily into these decisions. Along with Vice President Derek Jones, Executive Director Roberta Kravitz, and Associate Executive Director Anne-Marie Kahrovic, I was fortunate to visit Cape Town earlier this year. The Cape Town Convention Centre is a modern facility ideally suited for our Society, located downtown in a truly beautiful city. After significant due diligence on the finances and other considerations, the Board of Trustees reviewed the available options and determined that holding the 2026 Annual Meeting in Cape Town best meets the long-term goals of the ISMRM.
Finally, I will hand over this blog for a third important announcement (related to engagement of our membership and new members from the continent of Africa) from our Vice President Derek Jones, who has spear-headed a new effort with the Bill and Melinda Gates Foundation to support the strategic outreach efforts in bringing MR to Africa.
I look forward to seeing you in Toronto this June, and in Cape Town in 2026!
Warmest regards,
Scott B. Reeder, MD, PhD, FISMRM
2022-2023 ISMRM President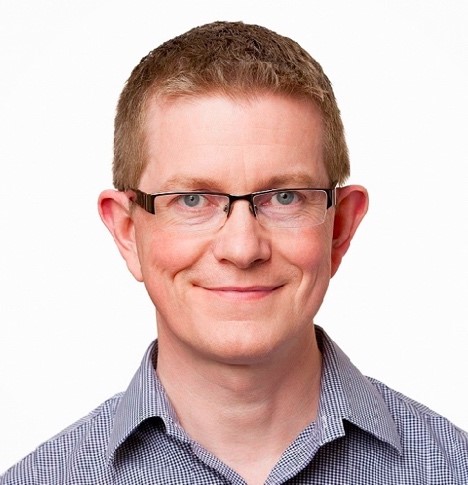 The Gates of Opportunity:
ISMRM and Bill & Melinda Gates Foundation Partnership for Global Access to MR Education
When I've said to people recently, "We're going to improve access to MR hardware, education and knowledge in the Global South," I've been sometimes met with: (i) a blank stare; (ii) a pause; and (iii) a follow-up question… "What is the Global South?"
Well, it's the where the majority of the world's population lives, and this includes Africa, Latin America, Asia, and Oceania. Regions in the Global South are often densely populated, with low income and poor infrastructure. This includes, of course, poor access to MR hardware, education and knowledge exchange. You just need to look at the geographical diversity of the attendees at the ISMRM Annual meeting to see part of the problem… and so I'm delighted that, following on from the wonderful news of formation of the Africa Chapter of the ISMRM (see Scott's blog above), we're also able to hold the annual meeting in Africa for the very first time in 2026! (See Scott's blog again, specifically this paragraph)
But we can do so much more, and we must. We need to strengthen our international community. To this end, it is with great excitement that we announce a new Strategic Partnership between the Bill and Melinda Gates Foundation (BMGF) and the ISMRM. This Partnership will enhance global access to MR education, with a focus on bridging the gap in MRI research and clinical practice between developed and developing countries.
The Partnership is taking a phased approach. In Phase 1, we're super-excited to announce that we have invited almost 100 guests, who would not normally get the chance to attend our annual meeting, to Toronto in June. All costs for "The Toronto 100" will be covered thanks to generous financial support from the BMGF.
About 50% of our guests were drawn from the Gates-funded "Unity Project" (of which you'll hear more from me in a future blog), and 50% were carefully selected by the founders of the African Chapter of the ISMRM (see Scott's blog). I'd challenged the African chapter to complete what I thought was an impossible task: to include an equal balance of males/females, MDs/PhDs/radiographers/technicians, as well as senior and junior guests, covering north, east, south, and west Africa. As you'll see in Toronto, the African chapter did an amazing job of ticking every box in selecting people, and you'll get a chance to make new friends from literally the four corners of Africa in June!
Now that our Toronto 100 have been invited, our task is to assign a long-term mentor to each of them, whom they'll first meet at the "Newbie Reception" on Saturday evening in Toronto, and who will guide them through the meeting and provide longer-term support throughout their MR career journey.
We will also hold a whole-day meeting in Toronto after the Annual Meeting to better understand future needs and plans. This will lead us into Phase 2: the establishment of "Knowledge Exchange Fellowships," where our members from high-income countries will partner with sites in LMIC settings to help improve MR in the Global South.  You'll notice that we're not calling these "Training Fellowships," which implies a one-way flow of knowledge. Rather, these fellowships will provide opportunities for individuals from underrepresented communities to exchange knowledge in MRI research and clinical practice, with colleagues from high income countries, building long-term partnerships that will ultimately improve access to MRI technologies, MR education and patient care worldwide.  Based on feedback from the Toronto 100, we'll run a small pilot phase in 2023 with the goal of announcing a broader programme of Knowledge Exchange Fellowships in 2024.
As you read through our blogs, Scott and I will be embarking on a journey across Africa, visiting potential Knowledge Exchange sites such as Blantyre and Zomba in Malawi, Makere University and Mbrarara in Uganda, and Kisumu in Kenya. These sites offer a range of MR equipment, from home-built and commercial low-field systems to clinical scanners. We will be sharing updates about our trip through our blogs, giving you the chance to connect with members of our international MR community. Keep an eye out for our future posts!
We are thrilled and grateful to the Bill and Melinda Gates Foundation to partner with us in achieving our goals. We look forward to welcoming our guests to the ISMRM Annual Meeting in Toronto and building a brighter future for MRI everywhere and for everyone.
See you there!
Derek