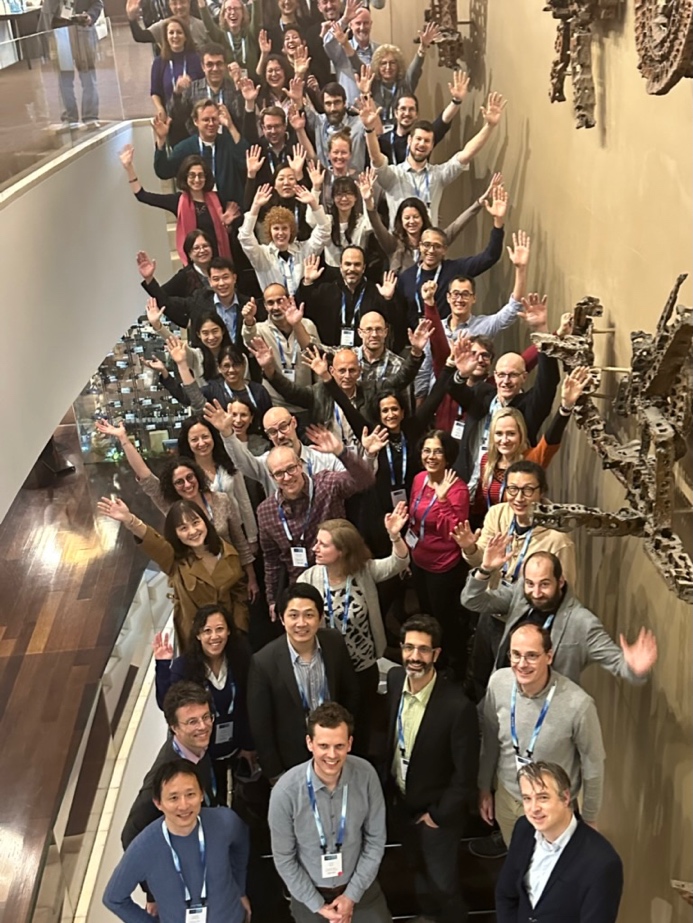 Pack Your Bags & Fasten Your Seat Belts—It Is Time to Travel to Toronto
That's right! But before you do so, here is a sneak peek at your 2023 Annual Meeting. First of all, as mentioned in one of my earlier blogs, the majority of you wanted to meet up with your peers, colleagues, and friends in Toronto. However, keeping in mind the importance of an online component, the ISMRM will be live-streaming the Annual Meeting. This means that members will be able to tune in to the meeting and listen to all oral talks live. We are certain that this is the first step towards greater inclusivity and sustainability for our international MR community.
Here's how to prepare your agenda: Start from the PaaG, which will be complete on the 19th of May. "PaaG" what? It's your Program-at-a-Glance. You are already well-versed with the colour-coded tracks, so we are keeping them! Selection/deselection of your preferred tracks is now faster and easier. Add the sessions to your calendar and build your itinerary, which you can download to your device calendar.
Educational Sessions: 106 hours of the meeting are educational talks that will be delivered by highly qualified speakers. As a neuroradiologist, I am particularly proud of the special, dedicated three-day clinical focus meeting (CFM) on neuroinflammation: Imaging the Fire in the Brain. 22 hours of back-to-back lectures from Sunday to Tuesday will cover all the major aspects of imaging neuroinflammation. We believe that the CFM is one of the ways to bring clinicians and scientists closer for a common goal of improving diagnosis, treatment, and overall patient management. But there is a lot more for everyone. Some select highlights are:
Physicists
Clinicians—an excellent array of timely organ-focused courses include:
We created a special M.D.-Ph.D. engagement room for anyone who needs some quiet space to strike collaborations, share data, and hold impromptu meetings.
New this year is a dedicated session on Standardized Measures & Benchmarks in MR led by Past President Jim Pipe and our current President Scott Reeder. Be sure not to miss that! Check out the MR Challenge session where the Reproducibility Challenge results will be presented.
Scientific Sessions: Browse through some 5500 scientific abstracts that will be presented in different formats. We have made more space for oral talks. We have eleven special oral sessions (combined educational scientific sessions). These are cross-pollinated, special collections on topics such as preclinical MR, pediatric MR, fMRI, artificial intelligence, PET/MR, and neuroinflammation. There is a session on late-breaking abstracts dedicated to neuroinflammation. Some of you missed the old traditional paper poster format, we have a few hundred paper posters including select abstracts that the AMPC considers should be read by everyone.
New this year, attendees will be able to interact with all the ISMRM Chapter leaders from around the world. Join them on Wednesday at 14:30 to learn about how other countries and regions promote MR education and science.
Plenaries, Named Lectures and Special Sessions: We have four plenaries that I believe are extremely pertinent to the mission of the ISMRM—very relevant to each one of us whatever stage of career or whatever MR focus we have. Don't miss a single one of them! This year's named lectures will be delivered by three extremely well accomplished ISMRM women: Clare A. Tempany, Zaver Bhujwalla, and Ji Eun Park. The Ernst Lecture will be delivered by Richard Ehman.
Check out this year's EDI Forum, which will host indigenous Canadians sharing their views.
The Junior Fellows Symposium is all about MR inventions that changed the clinical game. The Shark Tank Session is back for the third year in a row. It is popular, rewarding, and fun. Head to the Resonarium to surround yourself with engaging Secret Sessions organized by our most talented Junior Fellows. Go here to see the full list but shhh… it's a secret!
We have a brand new session this year: We Are One! This is very special and dear to me. In this 30- minute lecture, Rainer Goebel will reveal his recipe for success however daunting the path is ahead of us. Fill out the survey here.
Finally, if you are looking for a job or are hiring, join our continued online job match program dedicated to job seekers and employees. Start filling the form now and meet in Toronto.
So, before you head out, pack your bags, and fill them up with enthusiasm, curiosity, excitement, and the desire to strike new collaborations and make more friends.
Travel safely, and I look forward to seeing you in Toronto.
Nivedita Agarwal (Niv)
Program Chair, 2023