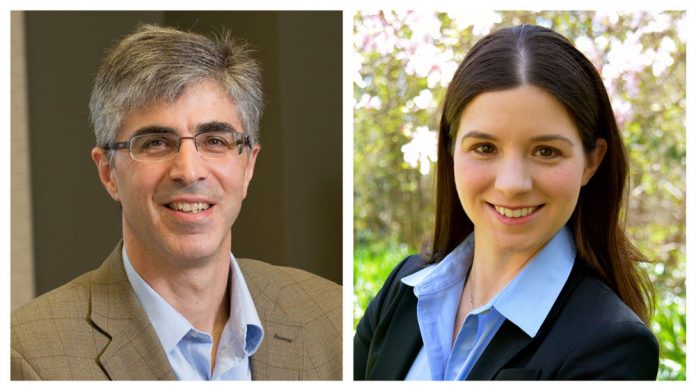 Dear Colleagues,
Firstly, thank you for your patience and continued support as we transform the Annual Meeting of the ISMRM and SMRT into a virtual format. We're writing to tell you a bit about what we have planned for the ISMRM & SMRT Virtual Conference & Exhibition (combined 28th ISMRM Annual Meeting and 29th SMRT Annual Meeting) to be held on 08-14 August 2020. The basic principles for organizing this meeting were to:
Maintain the familiar one-week structure with plenary sessions and named lectures throughout the week.
Make all content available for asynchronous viewing in advance of the meeting or promptly after it occurs. Please see the guidelines for more information on creating your file.
Make adjustments to limit "live" content to a few hours each day for time zone reasons and to accommodate those who may not be able to dedicate more time when still at home.
Here are some of the specifics. As usual, we will have our exciting, featured lectures scheduled during the week; this year's presenters are:
Lauterbur Lecture: Dr. Peter Basser
Mansfield Lecture: Dr. P. Ellen Grant
Presidential Lecture: Dr. Eric Betzig
NIBIB New Horizon Lecture: Dr. David Brunner
We also have a great lineup of four plenary sessions:
MR-Guided Radiation Therapy (MRgRT): See What You Treat
Translating to Translate: Fostering Collaborations Between Basic & Clinician Scientists
Bringing MRI to Low-Resource Areas
MRI in Patients with Implantable Electronic Devices
Lastly, we have the awarding of the Society Gold and Distinguished Service Medals; induction of Fellows and Junior Fellows; and presentation of the W.S. Moore and I.I. Rabi Awards—but virtually, of course.
All educational and scientific oral presentations will be pre-recorded videos and will be available to our Virtual Meeting attendees two weeks before the meeting on 24 July 2020. Power-pitch presentations have been upgraded to regular oral presentations for the virtual format. There also will be virtual versions of a subset of the Member-Initiated Symposia. All presentations can be viewed at your convenience, and there will be comment fields to enable interactions with the presenter, just as there would be in a live meeting. We strongly encourage all attendees to start viewing the presentations early and to actively participate in on-line dialog in the comment fields.
Digital posters will allow for two options: a short pre-recorded oral presentation or a PDF file containing the poster.  Again, these will become available two weeks before the annual meeting and will include a comment field. Active participation via the comment field is strongly encouraged.
During the week of the Annual Meeting, we will have a number of live content sessions which will run roughly from 12:00 to 16:00 UTC (use a time zone converter like WorldTimeBuddy or TimeAndDate to get your local time)—this timing enables us to capture the majority of our membership in somewhat reasonable hours of the day. First off, we will hold "Live Meet the Teachers" sessions for the weekend program and "Live Q&A" sessions for weekday educational and scientific oral presentations to recapitulate the question-and-answer part of oral presentations. These typically will combine several sessions into a single live session and will be led by moderators, but the audience can pose questions as well. These live sessions will be recorded and will be quickly available online for those in incompatible time zones or with conflicts.
We will even have a virtual Exhibition Hall that will run at times before and after the live sessions, and our Corporate Members will have some of their special Corporate Symposia.
This year, we have also added some new features. On Friday, 14 August, these will be topic highlights sessions, where we will feature a discussion of a limited number of abstracts that the program committee or other experts felt were their highlights of the virtual ISMRM. We also will have a special session "COVID: Past, Present but What Possible Future?" These Friday sessions will all be repeated two times in different time zones in order to accommodate as much of the membership as possible.
Stay tuned for information on Networking Lounges and other great options to connect with your special ISMRM friends. And of course, don't forget to look for some of the traditional content, now new and improved for our virtual format (shhhh…. Secret Sessions!, pop-up meetings, SMRT sessions, and MORE!).
The program is summarized in our preliminary Program-at-a-Glance, which will be posted very soon on the meeting site.
For authors trying to figure out what to do, we have also posted instructions for authors https://www.ismrm.org/20m/guidelines/.
We look forward to "seeing" you soon!
Doug Noll, 2020 Program Chair
Nicole Seiberlich, 2020 Vice Program Chair