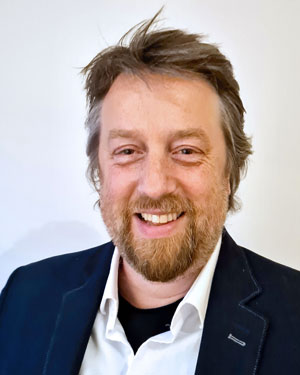 Dear colleagues & friends,
In case anyone still has any doubts, yes, we ARE meeting in person again this year! But this will also be the very first hybrid annual meeting, and I wanted to outline what you can expect between 7 and 12 May.
In-Person Attendees
If you are travelling to London to attend in person, you will in many ways experience a meeting much like in pre-COVID times, including all the wonderful and diverse content you have come to expect:
Oral educational sessions in the weekend and during the week;
Oral scientific sessions;
Power pitches;
Digital poster sessions;
Member-initiated symposia;
Study group business meetings;
Plenaries;
Corporate symposia;
Exhibitors;
Opening and closing ceremonies;
Secret Sessions led by our Junior Fellows;
Fireside Chats with legends of the field;
Special sessions such as the Presidential Footprints initiative, Shark Tank, Junior Fellows Symposium, software demos, Magnetic Moments, and more;
And, of course, the many social activities in the evenings. The British & Irish Chapter specifically has been hard at work setting up public engagement activities and a headquarters across the docks in an old beer & tea factory.
Please keep an eye on the program as content is being uploaded daily.
So, what is different? First of all, while you will have a full program of in-person events, you will also be able to join any of the online power pitches in Gather.Town (see below). These are all scheduled in London time in parallel to the in-person program. Second, to connect online and in-person attendees, we will continue to use an online platform that has video recordings of all abstracts and integrated chat functionality, so you can ask questions to online attendees any time starting two weeks before the meeting; conversely, you can keep an eye on the discussion board for your abstract for questions of online attendees to you. Moderators of oral sessions will monitor the chat and be able to ask questions from online attendees. If you are presenting a scientific abstract (regardless of the format), we have also asked you to submit a five-minute recording. While this will be accessible to all participants, this is mainly included for the benefit of online attendees that are unable to attend your presentation for time zone reasons.
You will also see a change in the format of the in-person oral sessions: the number of talks in a two-hour session was reduced from ten to eight, and the presenters are allocated a table in the room for a Q&A during the last 25 minutes of the session. While two minutes after each talk remain reserved for public discussion, this should create more opportunities for in-depth one-on-one discussion of our most visible content.
In the current climate, some impact of the ongoing travel restrictions is unavoidable. We have adopted the principle that all presentations in London are given by attendees in London, but a small number of educational talks may be pre-recorded out of necessity, and there will be some variability in duration of some scientific sessions.
Online Attendees
As this is our very first hybrid annual meeting, it means that even if not in London, attendees will be able to take part in the meeting. If you are attending online, you will have access to much of the same content as in-person attendees, with opportunities to discuss with abstract presenters whether they are in London or online.
Nearly all oral sessions in London will be live-streamed, and recordings of the entire session will be available shortly after the session. This way, you can catch up the next day on any live content you may have missed during your nighttime. This includes educational sessions, oral scientific sessions, power pitch presentations, member-initiated symposia, study group meetings, plenaries, Gold corporate lunchtime symposia, and the aforementioned special sessions such as the presidential initiative.
Five-minute videos of all scientific presentations, whether oral, power-pitch or poster, will be available for previewing in the two weeks before the meeting. At any time after that, you will be able to post questions to presenters in discussion boards attached with each abstract. If you are attending sessions live you can post questions in the chat, and moderators may put these to the presenters in London.
All scientific abstracts by online attendees will be presented in a single format: the Gather.Town power pitch sessions, which are an online version of the successful power pitch format used in-person. In order to avoid impact of technical issues, the rapid-fire pitch part of the session will consist of a series of two-minute recordings played back-to-back at the start of the session. Straight afterwards the attendees of the session will be directed to the virtual conference centre in Gather.Town.
All online abstract presenters will be allocated a poster stand in one of 24 parallel presentation rooms in Gather.Town, and attendees can walk around and discuss much in the same way as in in-person poster sessions. The online conference centre also has common spaces for more unstructured, impromptu interactions that happen when many people with a similar interest come together. There are meeting rooms and private spaces to continue any discussions or for meeting with colleagues.
All Gather.Town sessions are scheduled in London time to allow participation from in-person attendees. Care has been taken to minimize overlap in subjects between online and in-person sessions that take place at the same time. Presenter time zones have been taken into account so that all online attendees can present during their daytime: Asia-Pacific presenters in London morning, Europe/Africa/East Coast Americas in London afternoon, and the Americas in London evening. As for the in-person sessions, please expect some variability in the number of presenters in each session due to late-stage transfers between in-person and online programs.
We are really excited to offer this new hybrid annual meeting format, and, like undoubtedly many of you, I am looking forward to reconnecting with old friends and making new ones. See you soon!!!
Steven Sourbron
2022 Annual Meeting Program Chair