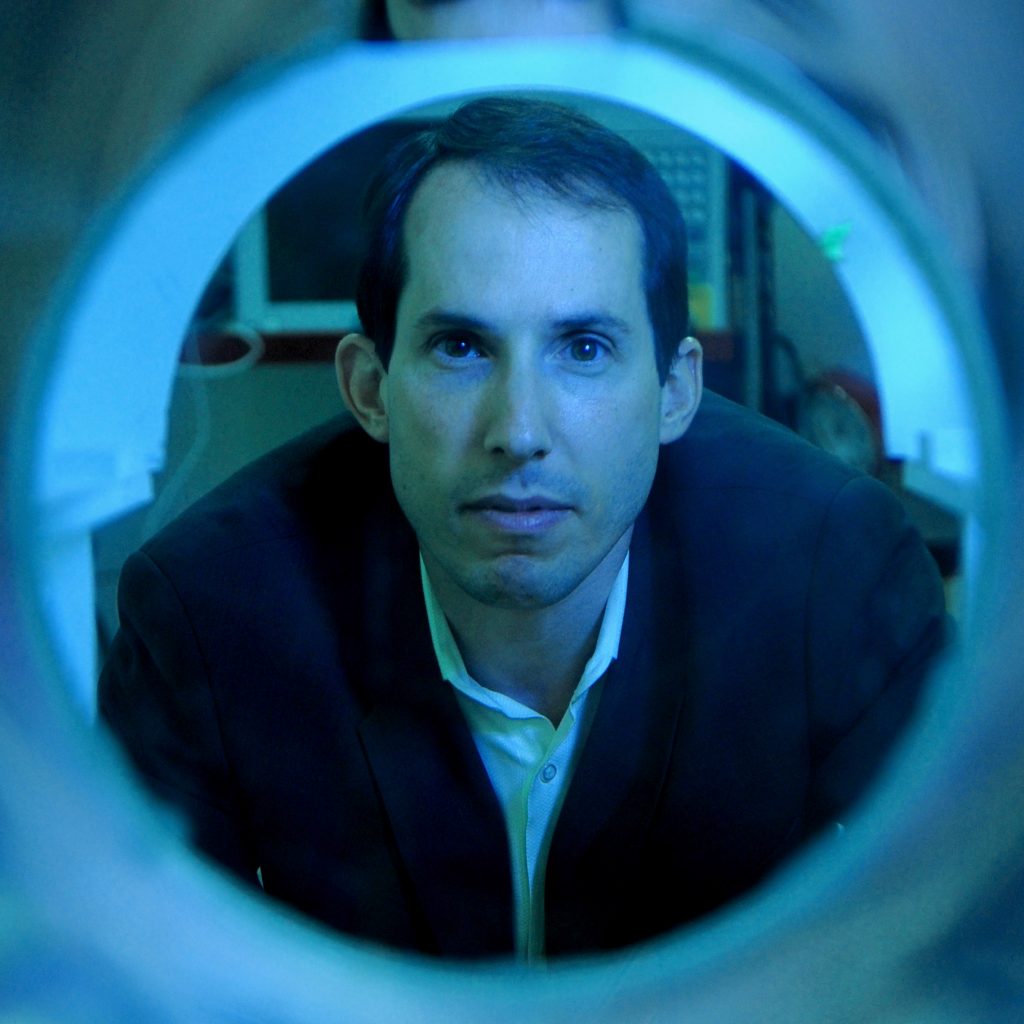 ISMRM President's Corner:
Connecting MR in a Changing World, Part 4: Reinvention
by Daniel K. Sodickson, M.D., Ph.D.
ISMRM 2017-2018 President
It has been nearly 45 years since the invention of MRI, and far longer since magnetic resonance methods became common scientific currency. We have, in short, a long and rich history. In a time of rapid change, this maturity, in itself, can be seen as a risk, as well as an opportunity. Like any mature field, we run the risk of becoming comfortable with talking mostly to ourselves. This is not to say that our scope is inherently limited – it is just that we haven't fully impressed on other scientists the breadth of the questions MR can answer. Sometimes, in fact, findings broadly accepted in the MR field are even at odds with what other disciplines know to be true. To cite one prominent example (which I do in the full expectation that it may prompt some disagreement and debate), it has been noted that axonal diameters reported routinely in numerous diffusion MRI studies differ by an order of magnitude from what histologists have documented in tissue. This is an issue not just of accuracy, but also of credibility. Our macroscopically-oriented imaging scientists risk being looked at askance by other scientists accustomed to operating at the cellular scale – scientists who, at least in many modern schools of medicine, are increasingly setting the standards for academic promotion.
Despite this starkly framed challenge of connectivity, one could argue that there has never been a better opportunity for broad connection than there is at the moment. Shared trends in image acquisition, reconstruction, and analysis could actually serve as the basis for productive conversation and collaboration between traditionally separated imaging modalities. If some of the uncertainties surrounding MR-derived tissue microstructure can be resolved, for example, we may even be able to bridge traditional gulfs separating distinct spatial scales, and to answer questions of direct interest to other scientists studying ensembles of interacting cells. In the Century of Biology, enabled by the tools of Information Technology, one could easily imagine a Google Earth for biomedical imaging, in which the macroscopic and the microscopic are stitched together for seamless zooming, depending upon the needs and interests of the user.
In short, while our Society has focused quite appropriately in recent years on forging broader geographic connections, perhaps the greatest opportunities for connection going forward lie in the scientific landscape itself. And, if we do not connect, we risk losing relevance rapidly. As a Society, it should be said, we must stay true to who we are: our history and heritage, our scientific mission and our clinical impact. We must take care not be distracted by mere buzzwords in an increasingly fast-paced world. At same time, we need to find new ways to grow, to shape our future rather than just to be shaped by it. MR is a field which has repeatedly reinvented itself. And it is high time for another reinvention.
As I mentioned in my first posting in this Corner, this coming year is a strategic planning year for the ISMRM. The goal of our strategic planning effort this year will be to address the twofold challenges of disruption and connection: disruption both in technology and in clinical practice, and connection both among diverse clinical specialties and among diverse scientific disciplines. Together, we will assess what can we do as a Society to promote connectivity and prepare for disruption in our rapidly changing world.
And so, I hereby invite you to share your ideas—with me, and with each other. Speak out about the directions in which you think we should be heading; identify the disruptive influences that worry you, or excite you, most; spread the word about opportunities you may see for making new connections. Stay tuned for information about new initiatives, and do not hesitate to suggest your own. Most of all, continue the conversation. We are a community founded on paradigm-shifting, boundary-busting creativity. If we set our collective minds to the challenges at hand, there is nothing that we cannot do, together.